Sorry I've been MIA recently. Things have become unbelievably busy at work, and quite honestly, while being busy at work is a good thing, it has left me utterly exhausted and without any energy or urge to blog. Here's a tiny update:
9/18
: Had a lovely dinner in with Kristin. We roasted asparagus, baked
crab cakes
(thank goodness James is a chef & made these for us!), made rice, drank wine, and talked all night. I love having friends that I can just sit and talk to, without a movie on, the tv going, or anything like that. It was relaxing, therapeutic, and I can't wait to do it again! :o)
9/19
: Went to Paper Source, in Cambridge, with Kathryn. We then met our friend Angelica for our (what I hope will be regular) AKA Date -- Alyson, Kathryn, Angelica -- or Angelica, Kathryn, Alyson... We went to the Harvard Square Theater and saw
The September Issue
, which was all about the amazing people behind the scenes at
Vogue Magazine
.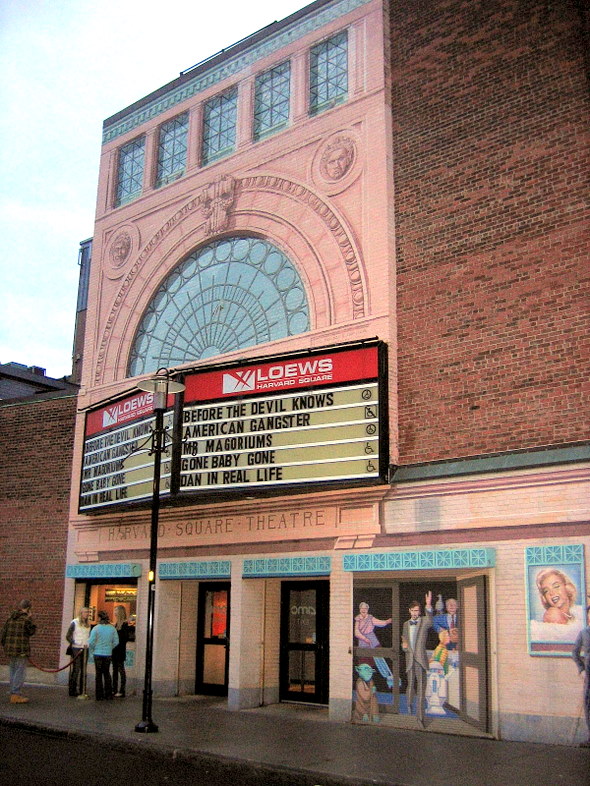 image from here.
I've been a tad bit obsessed with Anna
Wintour
ever since
The Devil Wears

Prada
came out... I don't know why, but I think she's an incredibly interesting and breathlessly stylish woman. I know she has a bad rap, but I like her, and this movie really shows that she's not an evil robot, but a woman who is smitten with fashion and is really good at her job (that was a severe understatement). I really enjoyed getting to know a bit more about Grace Coddington,
Vogue
's Creative Director, who is an absolute genius at her work. She is the only person at the magazine who is willing, and able, to stand up to Ms. Wintour and still live to tell about it. It was refreshing to watch a movie about two successful and strong women who have such a huge impact on their field. I do wish that there had been more scenes with
André Leon Talley
, because he's fabulous (one of the funniest scenes in the whole movie is of him playing tennis, completely decked out in Louis Vuitton). If you're interested in fashion, or the magazine, then definitely go see it. I must warn you that it
is
a documentary, so it might not be your cup of tea if you're not really interested in the subject...
After the movie, we went to
Cambridgeside
Galleria for some J. Crew shopping and dinner at
The Cheesecake Factory
. I still don't understand why people enjoy that place, other than the fact that it's really convenient. I don't think their food is anything special, and I abhor their cheesecake! We had a nice dinner and then ended up going home, but overall, it was a really fun night!
9/20
: I went to my parents house to visit and work on these:
These antique trunks were rescued by my dad when he was cleaning out his Uncle's house after he passed away (years ago). I finally decided to do something with them, so I've started the arduous process of restoring them. The trunk in the top image is covered in canvas, so it will be easy to strip off the old fabric, sand down the wood, and make it look almost new. The trunk in the bottom image, however, is covered in tin. Rusted, disgusting, difficult tin. That trunk is going to take a lot more work, and I'm seriously considering having it professionally finished for me... Not sure yet.
.......
In other news, I joined Melita's fabulous
Tea Trade
, and need to package up my teas and ship them to my tea-buddy... I've been working on it in my free time this week (of which I haven't had much), and I'm trying to make it as perfect as possible! I'm hoping to have it finished by tonight and out in the mail tomorrow....
As far as work goes, everything that has come across my desk this week has been "super high priority" that needs to be finished "yesterday." Joy. I cannot wait for this week to be over!!! :o)